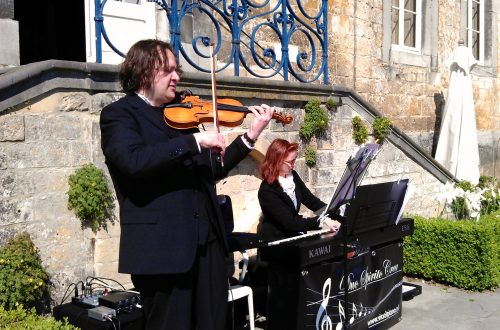 Viool en/of Piano
In music, you will find thereflection van al jeEmotions, music you canhappymaken of kan jecomfort.
We provide appropriate music missed during all types and ceremonies: marriage, baptism, jubilee, communion orfuneral.
It is possible to present aa church organ ,.
We also have adigital piano we can take with us.
Adigital piano orstage piano is sonically similar to aGrand Piano andis not a keyboard.
Optionally, the canviolin .uitversterkt with just one pickup (microphone).
We use a vast amount for the all including a ceremony with +/- 10 minute for program for entry guests (if desired).
This amount is based on the total time that we have to be present, and not on the number songs to play.
Because we can not reduce our sound equipment during ceremonial.
You can decide how many and which songs we play and which moments. when booking you can also request songs give.
If you wish, we can after the ceremony the music during thisreception care.
Please refer to the program proposalReceptions and background.
Viewexample playlists with possible pieces.
You can alsoreference tones listen to.
Please choose the desiredoccupation For more details about sound reinforcement the like.
---
Music player:
The belowexamples below can already give you an idea about the potential of music.
Viewexample playlists formore opportunities and fragments.
*) These pieces are played and recorded by our musicans in our home studio.
---
Photo albums:
Hieronder staan wat fotoalbums van enkele huwelijksvieringen. Click on the photo for an impression.
Possible occupancy:
---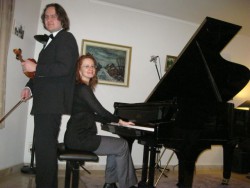 Our Duo Spirito Crea enjoy providing performances, violin and piano. We have a digital piano and we can amplify the acoustic violin a bit More..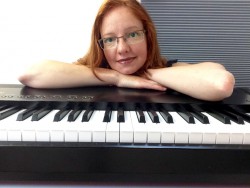 Rent Pianist Vera Melnichenko in Maastricht for party, (home)concert, chamber music, masses and ceremonies, studio work, solo play and choir accompaniments More..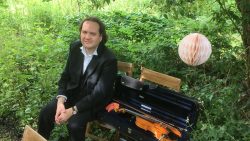 Rent Violinist Dennis Wijntjens from Maastricht for your party, (home)concert, masses and ceremonies, orchestra work (help out), solo play, chamber music, studiowork and choir accompaniments More..
---