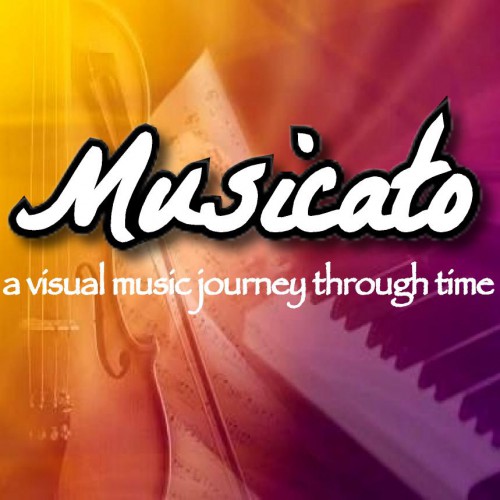 Musicato, Violin and Piano live with atmospheric images
A visual music journey through time
Musicato is adazzling show with classic and contemporarylive musicframed withimage. In this show comeclassical music andmodern music together in a single show.
Violin, piano and modern sounds are supported byvideo and images on a largeprojection screen. In this way, musiclisten supplemented with avisual experience to the eyes.
The live music is provided byviolist Dennis Wijntjens andpianist Vera Melnichenko, the atmospheres and light show byDefeestdj.
Program proposalswith music can be booked for:
2 hour or3 hour, unless otherwise stated.
This show is suitable forweddings, diners, receptions and for anyone wanting a trulyspecial wants to party.
Musicato can be composed as desired from the following styles:
Classical, light classical, romanticism, pop, 70's 80's 90's classics, jazz, soundtracks
You can choose from the followingprogram proposals forMusicato (Violin, Piano, Video):
Receptions and mood music, Theme performances.
Viewexample playlists with possible pieces.
---
Photo albums:
Hieronder staan wat fotoalbums van Viool, Piano, Video. Click on the photo for an impression.
---