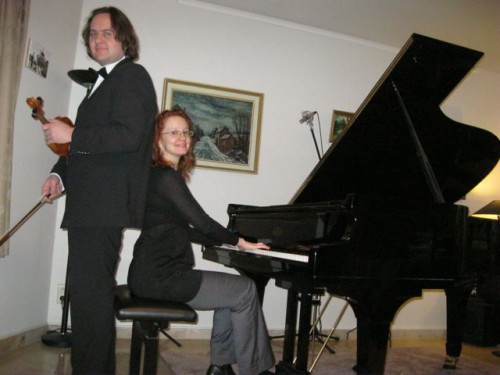 Wijntjens – Violin and Piano is a Dutch company, Founded in 2006 Dennis Wijntjens (Violin) and Vera Melnichenko (Piano).
We are musicians and give concerts in the Netherlands and Belgium, and private lessons violin, Viola and Piano in Maastricht and surroundings (+20km).
Our studio is located in Maastricht.
Lessons at your home are possible, depending on, where you live.
We also offer online Violin, Piano and viola lessons via video conferencing (Webcam).
We speak and understand German.
Violin and Viola Teaching in Deutsch is possible.
Here it is our Piano lessons nur möglich in Niederländisch, English oder ру́сский.
You can now try on English or Nederlands to go on.