Private studio in Maastricht: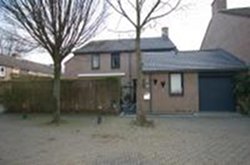 Address:
Wijntjens – Violin and Piano
Camphaag 12
6228 EE Maastricht
Netherlands
By appointment only !
Located in the southeast of Maastricht (De Heeg).
---
The benefits of teaching at leslokatie Maastricht:
A good price and there are several lessons times possible!
For all ages, beginners and intermediate
For weekly lessons, lessons every two weeks and individual lessons
Piano lessons on a Grand Piano, ensemble lessons violin with piano possible.
Various teaching materials, instruments, on a sound system and recording equipment available.
Centrally located and easily accessible by car, cycling and public transport.
Free parking nearby.
---
Accessibility:
Located on walking distance ,:
Bus stop: Langendaal, Maastricht.
Primary school: OBS De Kring, OBS de Perroen and Child Center ZIEZO (2020-2021).
Located on possible by bike ,:
Railway station: Randwyck.
Primary school: PC Suringarschool, OBS de Spiegel and KC Butterfly Tree.
High school: Porta Mosana College and the Bernard Lievegoed School.
Academy: Maastricht UMC+
Centrally located along motorway A2:
Easily accessible by car from the A2 (Eindhoven, Heerlen, Aachen, Liege)
near center of Maastricht. See Route.
---