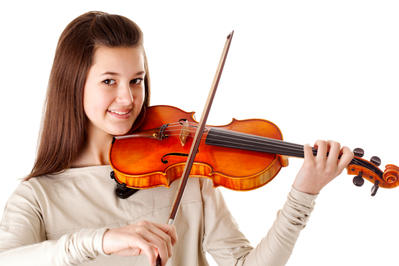 Welcome to Violin School Maastricht
For viola in Maastricht or on location Maastricht and surroundings or online live.
Learn to play the viola is a funhobby where you will have lots offun ..
A viola is slightly larger than a violin. Therefore the sound is somewhat lower, darker and mysterious.
As a voice the viola fits between the violin and cello.
You can compare theviolin andviola with thesoprano andviola in the singing voices.
Our violinistDennis Wijntjens , Violinschool Maastricht teaches fun
gradually and patiently the secrets of the viola game.
Because Dennis aims during a violafun, open atmosphere ,,
wheremistakes are part of the learning process.
Viola lessons are possible in thenederlands, english, deutsch and optionally in het limburgs.
You can even our viola online live video calls (via Skype or Facetime) .,
so also in your home inthe Netherlands, Belgium or abroad, in your own language.
Nextindividual lessons you with usgroepsvioolles .. Also every two weeksensemble lessons Follow with other students. There are several ensemble ensembles.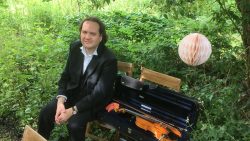 Dennis is a graduate of theConservatory of theHogeschool Maastricht in the Netherlands and has over25 years of experience in teachingviolin to all ages.
Although Dennis is also active as aperforming musician ,, He is rarely prevented.
Should any one time failure a lesson, the lesson can always be another time..
---
The difference between violin and viola:
Aviola has abigger andthicker sound box and is therefore considerablyheavier.
Thedistances between the fingers are slightlybigger.
Also thebow is what heavier then a violin bow.
Thebiggest andmost important difference with theviolin that Viola lower, full, nasal, mysterious anddarker.
This is mainly because theviola has an extraany string, nl. a C / Do-string,
and thebecause of the high E / Mi-string from the violin is missing.
Violas have a moresupporting, accompaniment role in anorchestra,
but they sometimes play the solo voice.
The modern orchestra has30 violins against (only) 12 violas, butqua volume are theviolas
therewell dread. Aviola namely abigger volume then aviolin, because he has abigger ?.
Tuning, ,low tohigh, left side toright:
If you click above on the string then I'll let you hear the sound.
Another important difference is that violin sheet music always in theG / Sol – clef (violin clef) ..
For theviola one uses mainly theC / Do (viola)clef and sometimes theG / Sol (violin)clef.
This has been done for thereadability, considering thelower region there would be in theviolin clef too muchguidlines below the staff .. If a passage for some time will beabove thereach of thealto clef ,, makes one, again for thereadability, use of theviolin clef.
For musicians who are accustomed to theG / Sol / violin clef reading in theC / Do / alto clef
is something to get used to.
---
Music player:
In the examples below you can already hear that learning to play the violin is totally worth it.
You can also scroll down for more excerpts.
*) These pieces are played and recorded by our musicans in our home studio.
The full version is also available in our webshop.
Next | Continue to our music lesson | Top
---
Read This Also consider: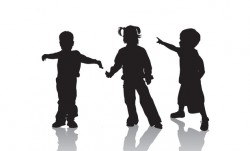 Viola is generally more expensive than other hobbies because the individual works best. But for poorer parents are sure ways to get funding.More..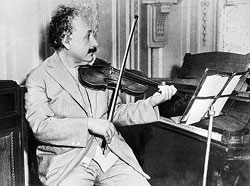 Viola Playing is fun, but did you know there is also smarter in?
What sport is for the body, is music practice for the mind! More..
Continue to our music lesson
Further Leslokaties viola
---