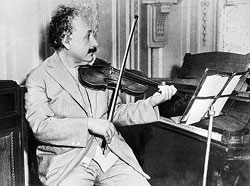 Making music is especially nice, but there is also slim ,.
Scientific studies show namely thatmake music a verypositiveaffects youintelligence, concentration, motorcycles, relaxation, zest for life andsocial skills.
What sport is for the body, is music practice for the mind!
You can read more about at muziekmaaktslim.nl.
---
What happens in your brains when you listen music?
Door Neuropsycholoog prof.dr. Erik Scherder of the University of Netherlands.