from € 18
During the current coronacrisis Thanks to our experience with online lessons, we can simply call us Get on with our lessons. Also students who normally followed regular lessons, have discovered it before works.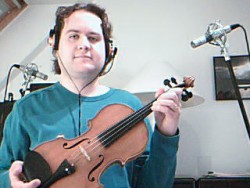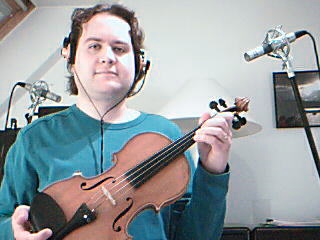 1. About our live violin and piano lessons online
2. Live lessons online much better than video tutorial
3. The benefits of Live music lessons online
4. Professional and appropriate to this time
5. How is playing together at a distance?
6. Remote help: Live music lessons online
Submenu
---
1. About our live violin and piano lessons online:
Next regular lessonsat our place oron location at the student we also give lessons
Online live video calls, a promisingonline lesvorm fornot and in thefuture.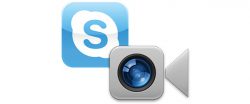 Online classes knows nowadays many different forms.
Our live music lessons via Skype, FaceTime, Teams or Zoom is a great alternative to regular private music lessons, with all the advantages of online classes.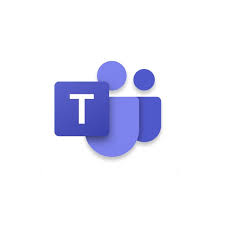 You can visit our online live violin, piano andviola follow around the world. These lessons are taught from our
teaching practice inMaastricht (Netherlands).
We have over 14 years experience in giving online music lessons live via video conferencing. As one of the first in the Netherlands we gave example, already live music lessons to students onlineSuriname, France, Brazil, South Africa, Germany, Belgium and of course throughout the Netherlands.
It is ainteresting, modern andpopular way of learning. The threshold is often slightly lower to start music lessons.
More info: Skype, FaceTime, Teams, Zoom

NEW:
Live ensemble music lesson online:
Although the above programs are fine for taking online music lessons via video calling, they are not made for distance music.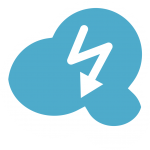 Do you want private music lessons online as much as possible to approach, then choose our Music playing lessons online via Jamkazam or Jamulus !
---
2. Live lessons online are much better than tutorial in videos:
We use the latest teaching methods and techniques.
So we come in your room through thedisplay your computer, tablet oftv.
Because it's a live video en geluidsverbinding is get directlyto get feedback your game.
Your teacher can then immediatelycomment andadjustments propose, occur, gehoortraining do etc. It's all much easier when things immediately learns the right way.
Live music lessons are therefore much better andself study viavideo's ore-books.
It is aexcellent alternative regular music lessons for alladvantages ,online lessons.
That the teacher on someremotely is does not matter.
---
3. The benefits of Live music lessons online: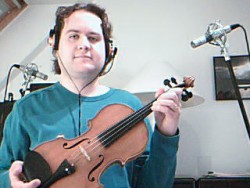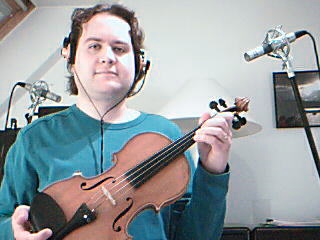 Distance is no longer relevant, these classes are always possible, all over the world.
time saving andluxury and moreover it saves itmiddle.
No fuel and No additional driving costs.
Moreover, there is no complicated equipment or knowledge required.
Follow the lessons in your own home, at your place of.. actually iswherever you want
andwherever you are. So even if you(a while) residing in abroad
you just innederlands follow lesson. And you do not do the door.
You can also follow our live classes inenglish, german (only alt-violin)
or russian (only piano).
Live classes are a solution for aalternative is looking forself study orLearning through videos whichworks well, for example. If you are unable to proceed, while some help Need.
These lessons also can flexible schedule in our online agenda.
You can even alternate with our regular classes and thus overtaking a lesson.
If all teachers in your areavol if you sit thereis not a available or
as a music schoolwaiting list has, then online lessons can be a solution.
Or maybe you just want somethingnews try?
Perhaps the music school or a teacher too far away and you can difficult move.
Want lessons with you follow lessons at home but you at home not available?
In that case, live instruction course ideal.
---
4. Professional and appropriate to this time:
our qualified music teachers hold online live classes as professional as the regular. They stop after all the same time and energy.
By our experience us to you good help.
Therefore, our music lessons practicing live . cheaper and regular music at our location.
from € 18.
It is aTraditional, personal andprofessional approach withmodern technology,
appropriate at this time.
Also forindividual lessons asa supplement onregular music lessons this medium is very suitable.
For example, you want our regular lessoncatch or you have aquestion or aproblem, for example. you haveneed help At theto tune on your violin.
---
5. How is playing together at a distance: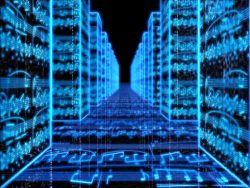 Remote play (for example. between teacher-student) goes fine with special programs like Jamkazam or Jamulus.
More info about our Live Sameplay music lesson online via Jamkazam or Jamulus:
Live Teamwork (-music lessons) online
Remote help: Live Music Lessons Online
Although Skype, FaceTime and Teams are excellent programs to follow online music lessons via video calling, they are not made for distance music. You only notice that when you try to play together. They are meeting apps, which means that these apps often only 1 Allow "speaker" and the other speaker(s) mute. Unfortunately, playing together is often seen as "talking together" by these apps.
Playing with these programs has become increasingly better over the years, but also if both parties use a network cable, you notice that if you play purely by ear you have to slow down to stay together. That in turn has to do with delays. Of course, the prelude to the student or teacher is excellent, then there are no delays unless there is a bad connection of course.
Skype, FaceTime and Teams are very user-friendly, so we can use them in a smart way in our online live music lesson via video calling.
Our teachers use fast internet, a wired network connection, headphones, a good webcam and microphone, that already makes a huge difference in quality, which the student directly benefits from. The student's equipment, on the other hand, is (because of this) soon enough.
In our online teaching practice, we notice that most students are already very satisfied with this.
We also use choose ways of ensemble lessons which also work well.
You can be the student for example let them play along with CD or one (oiled by the teacher) sound.
Then the student has to self the music Play. Then of course it is together to hear.
In piano lessons, playing between both parties becomes a lot anyway less and in violin lessons we often work with CD or Sound recordings.
Prediction-replay or right away raids one after another is also one shape , ensemble lessons that you can use just fine.
---
6. Remote help: Live music lessons online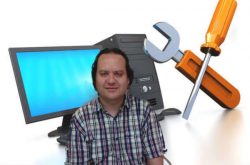 Video calling via Skype, FaceTime, Teams of Zoom is very user-friendly, so you learn to use these programs almost automatically during class. If you need extra help with this, that is of course also possible.
However, programs like Jamkazam and Jamulus that we use for ensemble music lessons are a bit more difficult to set up.
Do you have help needed when installing, setting and / or testing Jamkazam or Jamulus?
make a appointment for Remote help: Jamkazam / Jamulus € 35 per hour.
Our musician and PC technician Dennis (Pc Mac Man Maastricht) you can learn how to do it and everything (,) set up for you via Teamviewer Quicksupport.
Dennis is an enthusiastic and handy CompTIA A + certified PC technician and our professional violinist and musician, who can help you with this.
---