Homework for home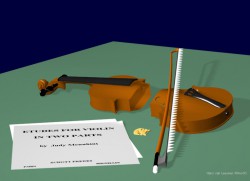 Learning to play a musical instrument is a combination of learning a language with a sport like dancing, cycling or swimming. It is also regular repetition (exercise) is necessary.
You also get some homework on. This homework is not a tax but a relaxing fun and usefulleisure time.
The student or his parents must understand what positive long-term effect is that music making has social and emotional development.
It is not a simple hobby, but like sport good for body and mind.
Making music is a artistic activity where many craft comes with it and also what discipline and concentration. From the first piece they learn to analyze the music and memorize. Movements are practiced in the most convenient way. They learn to play music sheet, clapping rhythms, make sentences and tell a compelling story.
Keep that in mind in the scheme and there is probably somewhere 10 minutes per day on to practice a musical instrument! You can read more in the articleMusic makes clever.
It is recommended to practiceregularly and on afixed time ..
Thisregulary exercise is thereby even moreimportant thanthe duration.
Recommended for beginners:
Study at least 5 days per week is recommended, minimal 15 – 30 minutes per day.
For young children it is better to divide this for instance. 2x of 3x 10 minutes per day.
The practice time will be gradually expanded to 30 minutes per day.
Recommended for advanced:
Study at least 5 days per week is recommended, minimal 30 – 45 minutes per day.
This depends on talent and level.
Lessons once a 2 weeks:
For adults who want more freedom and can not practice long on a day.
Again, a study of minimum 5 days per week is recommended.
You obviously get more homework and not just for thelast week.
Because it makes no sense to start practicing in the last week !
Forupcoming professional musicians the study load will besignificantly higher located.
Theonly the instrument during the lesson time. enough, because
a lesson is tooshort to achieve what a pupil can achieveduring a whole week of practicing himself.
Home practice is necessary to makesome progress, but also theway how we practice at home determines the progress.
Children until the age of 7 years old can not practice alone.
It is recommended that someone is present during the lessonavailable and is able to assist the child at homewith practicing andencourages during practicing.
---
Read This Also consider: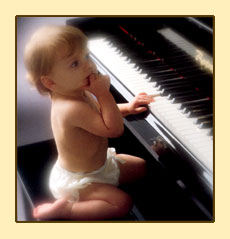 How to motivate yourself or your child to practice daily with fun More..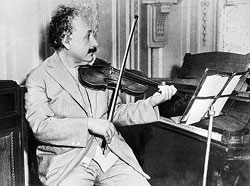 Making music is fun, scientific studies show that making music has a positive impact More..
---