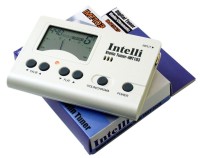 1. Learn to tune your violin yourself
2. About violin strings
3. Tuning for beginner and intermediate
4. A tuning device
5. First, an inspection of your violin
6. Tuning practical
7. Tuning with a tuning device
8. First global then fine tune using a tuning device
9. Tuning by ear with our reference tones
10. Make an appointment to learn violin voices in practice
> Tuning by ear with our reference tones
> Make an appointment
---
1. Learn to tune your violin yourself
Do you have a untuned violin and no fun playing because it sounds lame?
You want to do a little tuning yourself, but.. how you do this?
The tuning of a violin is mainly with your ears and this requires some training.
Usually the to tune on of your violin in the first few years is done by your violin teacher ..
Fortunately, there are affordable tuning devices and apps for your phone or tablet available that lets you tune easy yourself ..
I'll show you the theory of this on the following pages and i'll try to explain step by step ..
After that you can basically do it yourself using our reference tones.
During our online live lessons Violin lessons Online live video calls (via webcam) the to tune on of a violin and viola is one of the first things you will learn.
Obviously, I can not tune , your violin remotely.
And guess what: my online students appear themselves with a well tuned violin in front of the webcam !
For this, they get as homework the theory from the following pages.
I suppose you also want to learn this, I will try to help.
Read the theory first through before you try this at home ..
You could also practice a few times together your teacher.
We are not liable for damage caused by the use of information on this page !
If you didn't succeed tuning your violin or you dare not to start, you can also make an appointment
for Learn to tune your violin / viola. This lesson can possibly online live video calls follow through Skype or FaceTime (Standard).
You could of course also to your violinmaker if your violin is very out of tune and if you can not continue to practice.
---